Kas gali būti geriau už poilsį su gera knyga ir gardžia kava? Atsakingai pareiškiame: "Nieko!"
Norėdami pasidalinti savo aistra knygoms ir bendruomeniškumo jausmu, 2016 m. rugsėjo 9 d. Interakcijos ir Coffee Inn kartu su draugų pagalba atidarė pirmąją Lietuvoje skaityklą, kurioje surinktos geriausios knygos apie kompiuterinių sistemų dizainą, informacijos architektūrą, naudotojų patyrimą (angl. user experience), kompiuterinių sistemų tinkamumą (angl. usability), žmogaus ir kompiuterio sąveikos projektavimą, ir kt. susijusias temas. Skaitykla yra įsikūrusi Coffee Inn, Pilies g. 22, Vilniuje.  Turbūt nereikia priminti, kad visos čia esančios knygos yra bendruomenės turtas, todėl su knygomis prašome elgtis kaip su savo, o radę skaityklos knygą už skaityklos ribų, grąžinkite ją atgal į skaityklą arba parašykite mums į info@interakcijos.lt.
Šiuo metu skaitykloje rasite 32 knygas (dar 5 knygos artimiausiu metu papildys skaityklos lentyną).
Seductive Interaction Design: Creating Playful, Fun, and Effective User Experiences 1st Edition
Stephen P. Anderson, 2011
Designing Web Usability: The Practice of Simplicity
Jacob Nielsen, 1999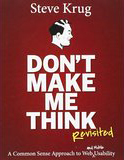 Don't Make Me Think, Revisited: A Common Sense Approach to Web Usability, 3rd Edition
Steve Krug, 2014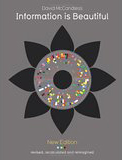 Information is Beautiful
David McCandless, 2000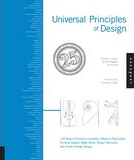 Universal Principles of Design, Revised and Updated: 125 Ways to Enhance Usability, Influence Perception, Increase Appeal, Make Better Design Decisions, and Teach through Design
William Lidwell, 2010
The Evolution of Useful Things: How Everyday Artifacts-From Forks and Pins to Paper Clips and Zippers-Came to be as They are
Henry Petroski, 1994
Designing Interactions
Bill Moggridge, 2007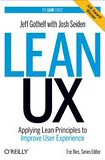 Lean UX: Applying Lean Principles to Improve User Experience
Jeff Gothelf, 2013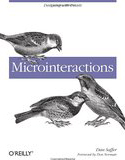 Microinteractions: Full Color Edition: Designing with Details
Dan Saffer, 2013
Make It So: Interaction Design Lessons from Science Fiction
Nathan Shedroff, 2012
About Face: The Essentials of Interaction Design
Alan Cooper, 2014
The Design of Everyday Things, revised and expanded edition
Donald A. Norman, 2013
Information Architecture: For the Web and Beyond
Louis Rosenfeld, 2015
Usable Usability: Simple Steps for Making Stuff Better
Eric Reiss, 2012
UX Strategy: How to Devise Innovative Digital Products that People Want
Jaime Levy, 2015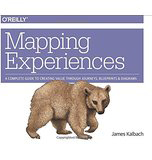 Mapping Experiences: A Guide to Creating Value through Journeys, Blueprints, and Diagrams
James Kalbach, 2016
The Elements of User Experience: User-Centered Design for the Web and Beyond
Jesse James Garrett, 2010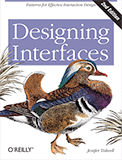 Designing Interfaces: Patterns for Effective Interaction Design
Jenifer Tidwell, 2011
Rocket Surgery Made Easy: The Do-It-Yourself Guide to Finding and Fixing Usability Problems
Steve Krug, 2009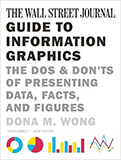 The Wall Street Journal Guide to Information Graphics: The Dos and Don'ts of Presenting Data, Facts, and Figures
Dona M. Wong, 2013
Neuro Web Design: What Makes Them Click?
Susan Weinschenk, 2009
100 Things Every Designer Needs to Know About People
Susan Weinschenk, 2011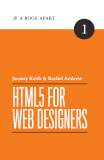 HTML5 for Web Designers
Jeremy Keith & Rachel Andrew, 2010
Design Is a Job
Mike Monteiro, 2012
Designing for Emotion
Aarron Walter, 2011
Content Strategy for Mobile
Karen McGrane, 2012
Sass for Web Designers
Dan Cederholm, 2013
On Web Typography
Jason Santa Maria, 2014
You're My Favorite Client
Mike Monteiro, 2014
Responsive Web Design
Ethan Marcotte, 2014
CSS3 for Web Designers
Dan Cederholm, 2014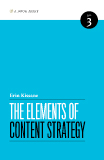 The Elements of Content Strategy
Erin Kissane, 2011
Už pagalbą įgyvendinant šią iniciatyvą dėkojame dizaino komandoms iš Wix, Adform, Tieto, Nortal, Bluebridge Code, Baltic Amadeus; aktyviems bendruomenės UX Lithuania nariams – Dariui Bisikirskui, Laurynui Marčiulaičiui, Igor Gubaidulin, Pauliui Neverdauskui, Ramunei Norkutei, Eimantui Gardauskui. Už "namus" mūsų knygoms – Coffee Inn komandai.